Food Pantry NOW OPEN!
For those in need, come and receive free food. No need to get out of your car. We will take the food to your car! Para los necesitados, venga y reciba comida gratis. No hay necesidad de salir de su coche. ¡Llevaremos la comida a tu auto! 1758 East Ave R, Palmdale, CA 93550 Call (661) 947-8496 for more information
CLICK HERE FOR LOCAL RESOURCES
Palmdale Seventh Day Adventist Dorcas
Adventist Community Services meets people's immediate needs through social services such as tutoring and mentoring programs, Youth Volunteer Corps, health screening education and assistance, inner city missions, and disaster response.
Food/Clothing Distribution Times: CLOSED
Food/Clothing Distribution Days: CLOSED 
Contact: Monica Melgar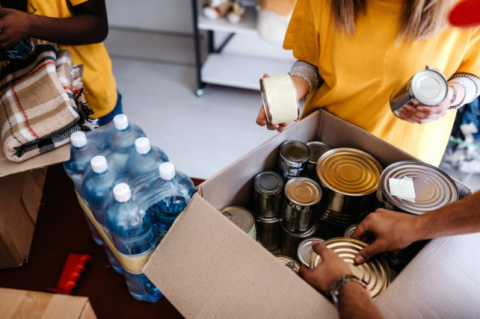 Adventist Community Disaster Response
Adventist Community Services (ACS) volunteers provide disaster response services through the ACS Disaster Response Ministry to assist individuals, families and communities affected by natural and manmade disasters and unforeseen tragedies. ACS has developed an expertise in Donations Management through Multi Agency Warehouses, Collection and Distribution Centers. 
Are you prepared for a disaster? Click below for some useful tools that will help you be READY!
Emergency Supply List English (Printable)
Lista de Suministros de Emergencia Español
How you can Help:
ACS COVID19 Food Donation Program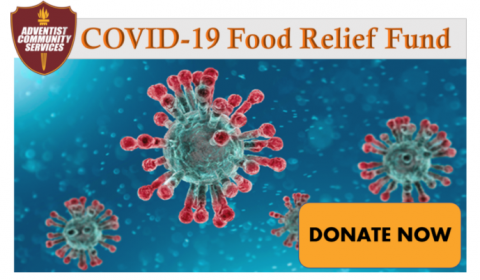 Adventist Development and Relief Agency (ADRA)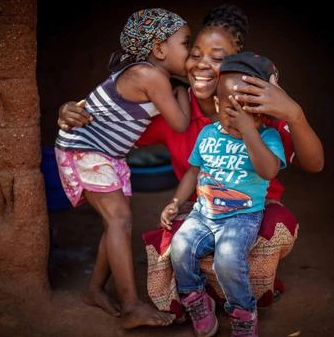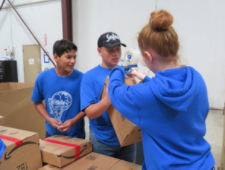 Want to be involved?  Contact us to see how you can volunteer!