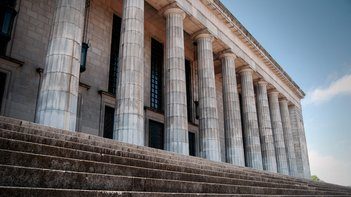 The Adventist Church believes that fighting religious oppression and defending an individual's right to worship according to his or her conscience—regardless of that person's religious affiliation—is in everyone's best interest.
This advocacy takes many forms—fighting against laws that would inhibit an individual's religious freedoms, working to obtain the release of individuals imprisoned for religious reasons and supporting the rights of individuals fired from their jobs for following their conscience.
Deconstructing Racism as A Multifaceted Dehumanizing Personal and Social Disease
Religious Liberty in a time of Crisis
As the World's attention is focused elsewhere, Religious Freedom Abuses Continue
Thinking Adventistly About Politics
Visit www.adventistliberty.org for more up to date information on Religious Liberty.